Al Massira Airport Agadir (Agadir Al Massira Airport).
Basic data of the airport Agadir Al Massira:
Airport Country: Morocco.
The main airport of the resort of Agadir and SusMassaDraa region (south-west of Morocco).
GMT time zone (summer / winter): + 1 / 0.
Latitude geographical 30.32, longitude geographic -9.41.
The geographical location of the airport: in 22 kilometers south-east of the city of Agadir.
The number of airport terminals: 1.
Agadir Al Massira (Agadir Al Massira Airport). Official website: no.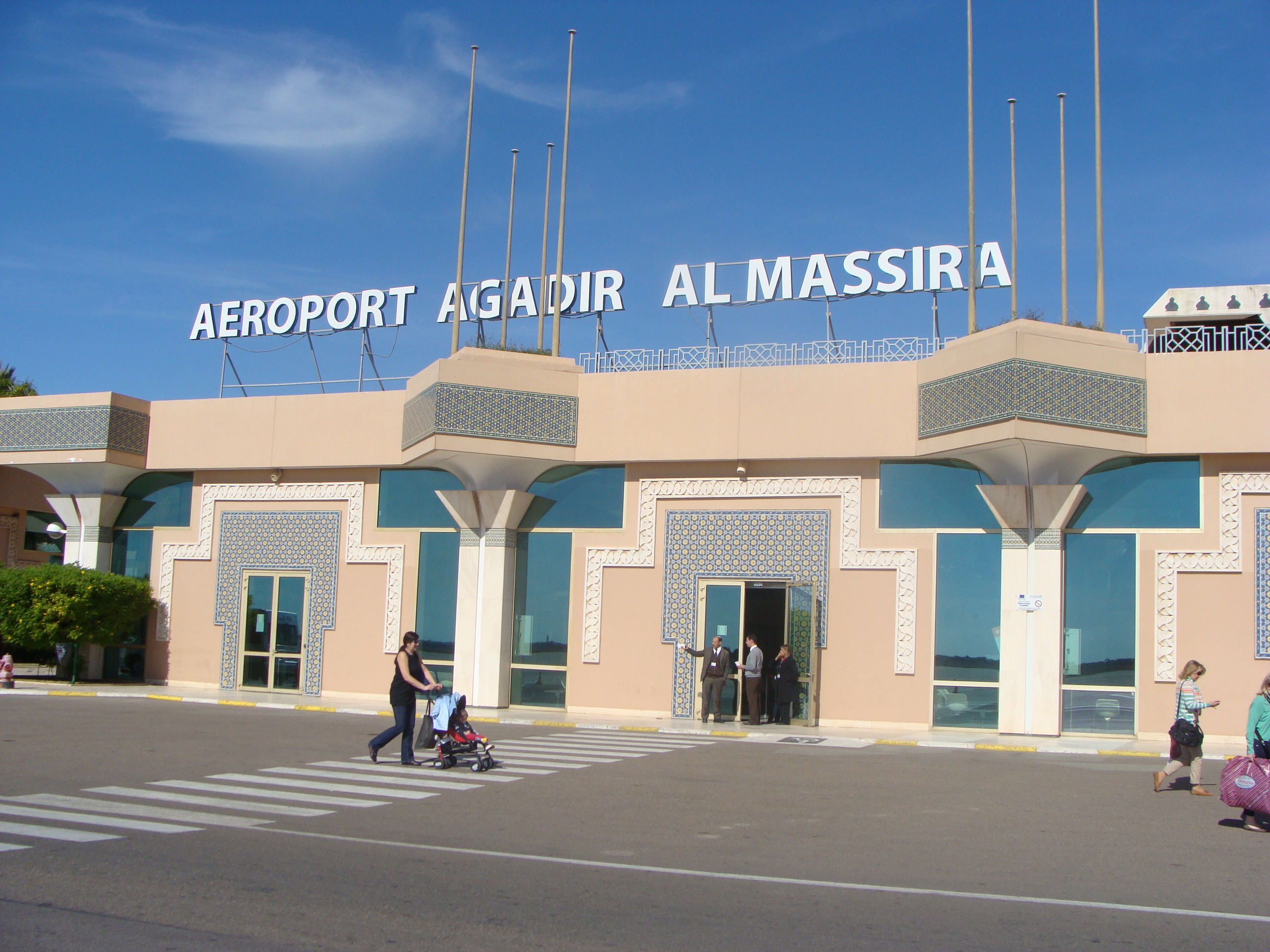 Airport Codes:
IATA airport code: AGA.
ICAO airport code: GMAD.
Contact details:
The mailing address of the airport: BP2000, Agadir, Morocco.
City phone management Airport: + 212 (0) 28839112.
City Phone reference Airport: + 212 (0) 28839152.
Airport Fax: + 212 (0) 28839149.
E. mail Airport:

[email protected]

.
Base airport are airlines: Jet4you (Dzhetfoyu).