Namangan Airport (Namangan Airport).
Namangan is the international airport of the city of the same name, located in Uzbekistan. This is an alternate aerodrome for the aircraft of O'zbekiston Havo Yo'llari and other airlines of the CIS countries. It offers the whole range of ground handling of aircraft, as well as commercial services for cargo and passengers. Aircrafts of the airlines "Ural Airlines" and "Gromov Air" are served at the airport. Reconstruction of the airport ended in 2007 year. From Namangan airport, flights to Tashkent, Ekaterinburg, St. Petersburg, Moscow and Nizhny Novgorod are carried out. In recent years, the dynamics of passenger traffic growth has been traced. Shuttle buses run from city to airport. The airport capacity is 200 per hour. The airport runway, length of 3200 meters, can accept all aircraft that do not exceed the size of the Tu-154, as well as all existing helicopters in the world.
In accordance with the Government's program of reconstruction of all the major airports in Uzbekistan runway to be lengthened, the 2025 800 to meters, which will serve all types of aircraft, which exist at the moment.
Infrastructure Namangan Airport
It is located on the ground floor of the terminal in the "zone of silence" (simple waiting room is far enough away from it). All services are provided free of charge if the passenger is on the big stage of pregnancy or takes a child under the age of seven years. In this room you can relax with the baby, eat (order food from a restaurant or cafeteria cook yourself), consult a pediatrician, borrow a book from the library or go to the shower.
On the second floor of the building is a chic VIP-hall. Passengers are offered: a comfortable room with upholstered furniture, internet and TV, a room for negotiation, a bathroom with a toilet and a shower room, a bar with a variety of foreign and local alcoholic beverages, a board with information on flight schedules. Moreover, each client can go through customs control and registration without a queue, and even additionally order delivery to the ramp of an aircraft in a business class car.
Basic data of Namangan airport:
Airport country: Uzbekistan.

GMT time zone (summer / winter): + 5 / + 5.

Airport coordinates: longitude 71.56, latitude 40.98.

Number of airport terminals: 1.
Namangan Airport. Official site: no.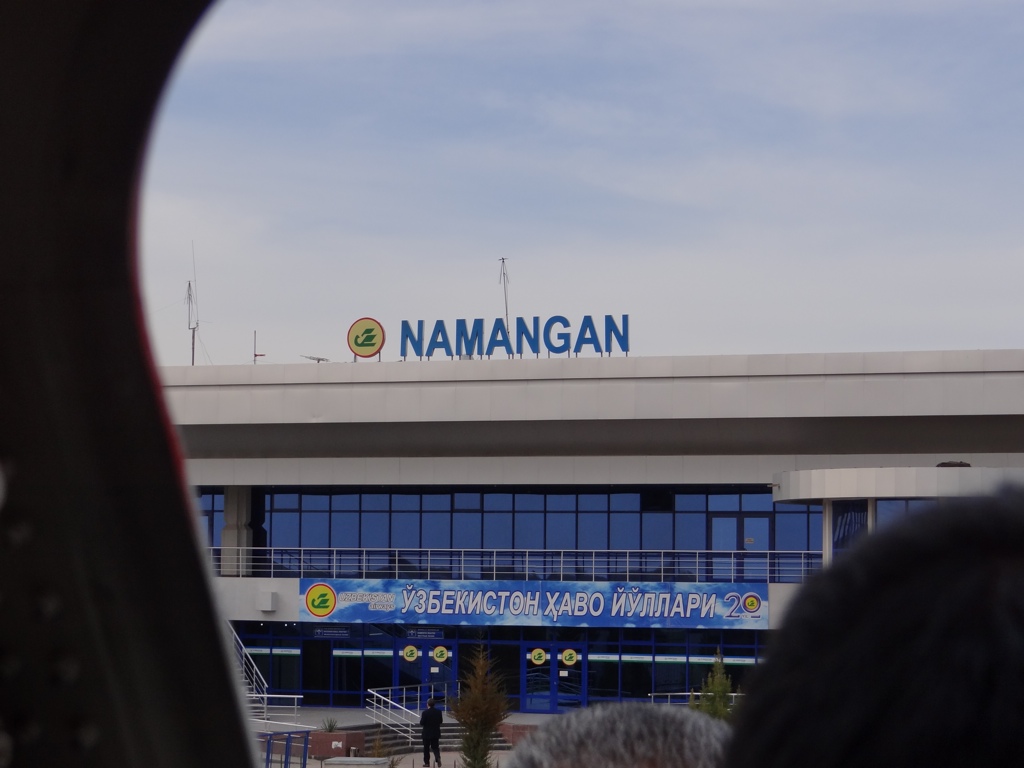 Airport Codes:
IATA airport code: NMA.

ICAO airport code: UTFN.

Internal airport code: NMG.
Contact details:
E. mail Airport:

[email protected]

City airport management telephone: +998692262084.

The mailing address of the airport: airport, Namangan, Uzbekistan, 160117.

City airport information phone: +998692322890.

Airport Fax: +998692262084.