Russian special forces blocked a column of American equipment.
A few hours ago, information appeared that Russian troops had blocked a large convoy of US troops in northern Syria. The incident occurred near the city of Kamyshli, where the Russian military air base is located.
# Qamişlo: Tensions between US and Russian forces continue, US forces has intercepted an Russian patrol in the village "Gir Kehfik", on the road to the city Dêrik. pic.twitter.com/nqhQRUt5bq

- Rojava Network (@RojavaNetwork) January 18, 2020
In the photograph presented, you can see that the road for the American military is indeed blocked by Russian armored vehicles, and the transport convoy with American military equipment began to move in the opposite direction.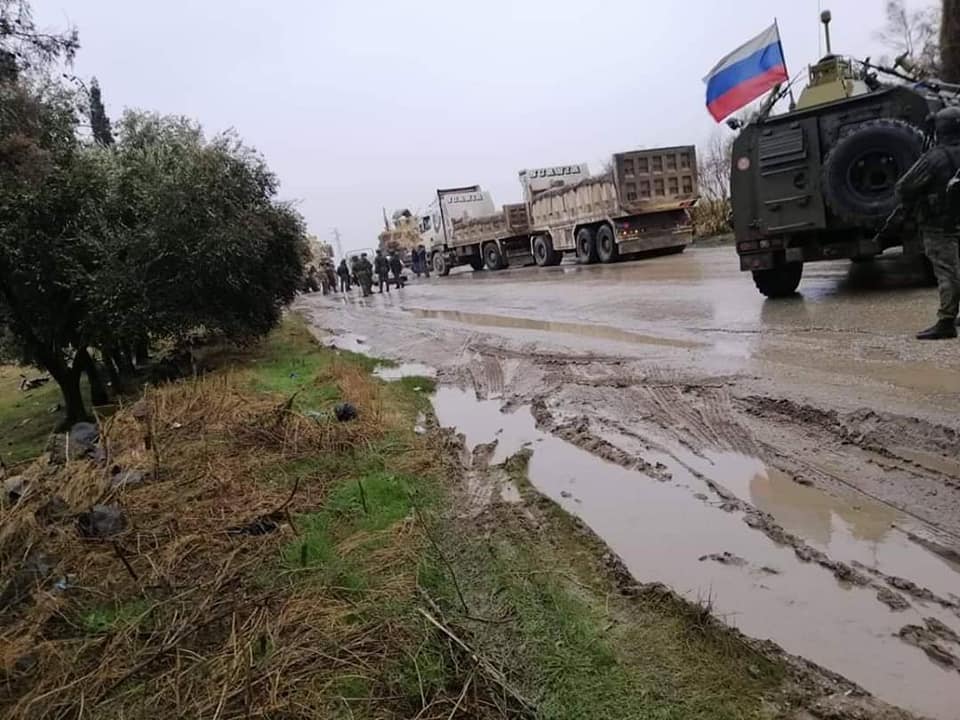 The sources do not give any details, but earlier representatives of the Russian Ministry of Defense denied information about clashes in Syria between Russian and American military personnel, as reported by the Syrian press, stressing that a communication channel was established between Moscow and Washington.
At the moment, there are no official comments from the command of the Russian military group in Syria and representatives of the Russian Ministry of Defense.
Experts have suggested that the reason for the blocking of the American military column is an attempt to approach Russian military facilities in the territory of the Arab Republic, including a military airfield in the south of Kamyshly.
How serious this incident is is unknown, but sources report a "clash" between the Russian and American military, as well as an "interception" of American equipment.