Facebook
Twitter
In contact with
Classmates
Syria News 12 November 2019 year. Israel struck Syrian Damascus, Russian aerospace forces unleash powerful attacks on jihadists
The latest news of the fighting in Syria on 12 November 2019 year
Israel strikes the Syrian capital
Contrary to the existing agreements between Russia and Israel, the Israeli Air Force launched a missile strike on the Syrian capital. The reason for this is the elimination of one of the Lebanese leaders, however, in addition to this, local residents suffered as a result of Israeli attacks.
#Israeli warplanes reportedly targeted a building near #Lebanon's embassy in # Damascus # Syria pic.twitter.com/XMCAABmkSP

- Last Defender (@LastDef) November 12
Air strikes were carried out in Damascus between 4-5 hours of the morning, while, according to sources, combat aircraft of the Russian Air Force were raised from the Khmeimim airbase, which, according to preliminary data, intercepted Israeli fighters, preventing the situation from escalating and breaking borders Arab Republic.
Russian Su-24 smash militants in Idlib
The Russian Aerospace Forces continued to carry out heavy bombing raids on jihadist positions in Idlib. We are talking mainly about Russian front-line bombers, the consequences of the strikes of which are clearly demonstrated by the photographs taken.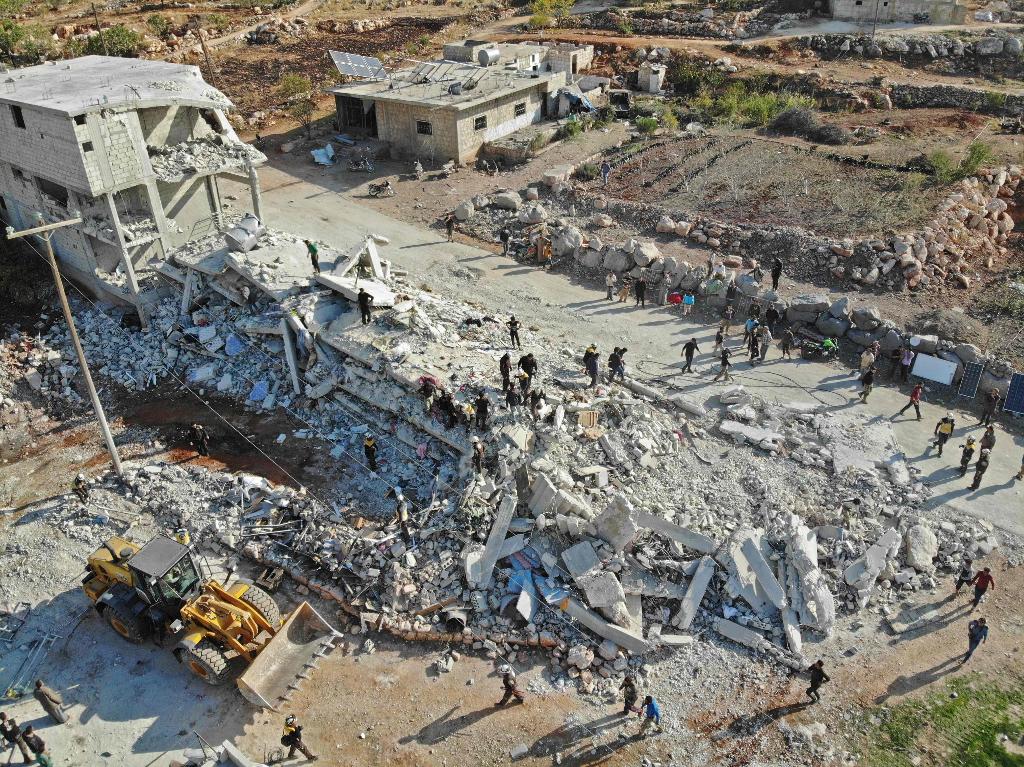 According to analysts, the ceased offensive by the Syrian army allowed the militants to take up a serious defense throughout southern Idlib, and therefore the resumption of the offensive operation is not possible.