Facebook
Twitter
In contact with
Classmates
Syria News February 27, 2020. South Idlib completely liberated; militants break through SAA defense in the east
The latest news of the fighting in Syria on February 27, 2020
Syrian army liberated southern Idlib
The Syrian army was able in several hours to liberate the entire southern part of the province of Idlib, which remained under terrorist control for several years. As part of a large-scale offensive operation, the Syrian army almost crept close to the M4 highway, which is the key goal of the current offensive operation.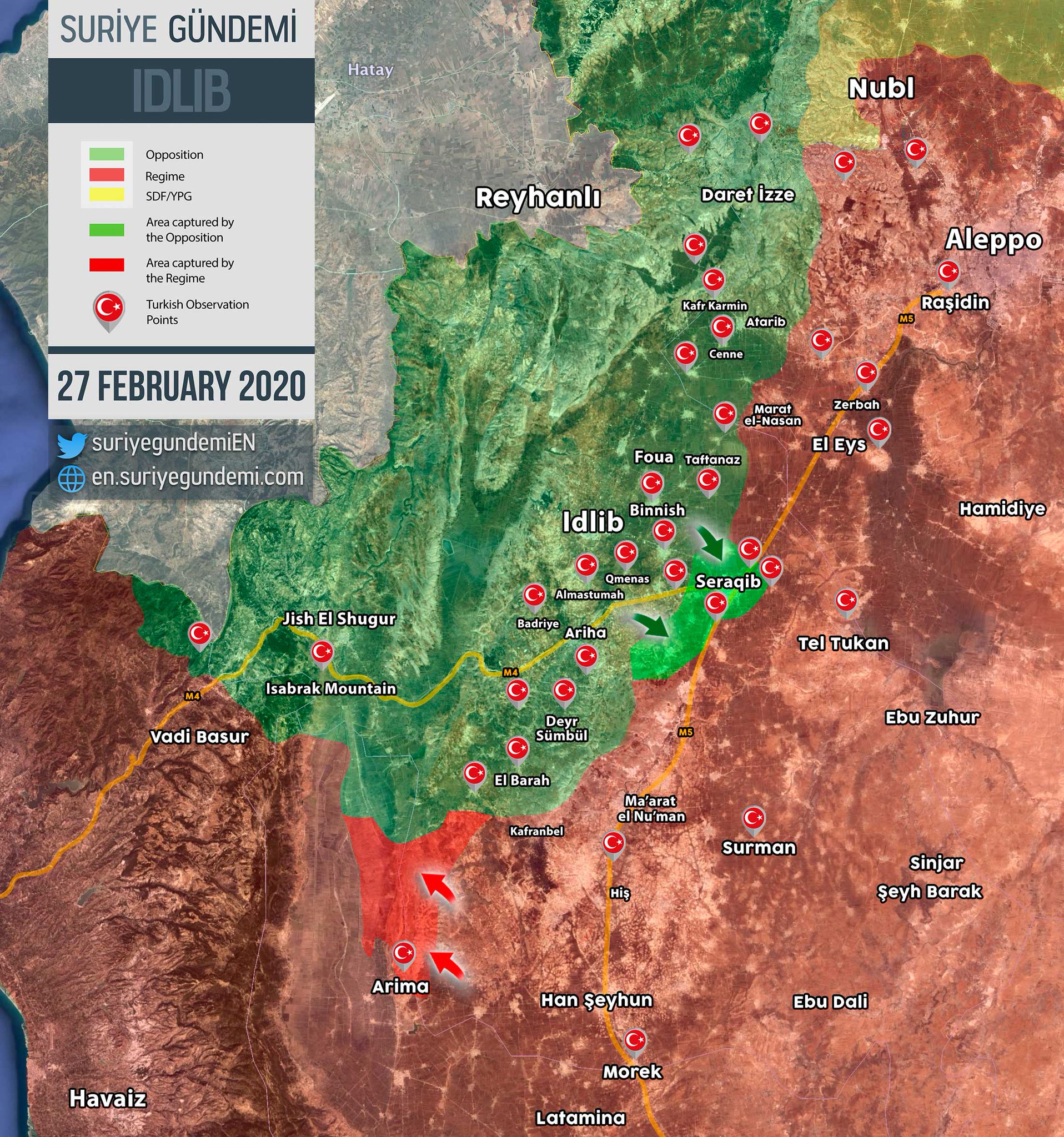 According to the data, the powerful bombardment of the Russian air forces and artillery preparation forced the militants to flee, while the terrorists simply abandoned the equipment, weapons and ammunition.
According to experts, in the next 5-7 days, the SAA can get full control over the M4 highway.
Militants knocked out SAA from Serakib
Russian aviation was unable to protect the eastern part of the province of Idlib. As a result, thousands of militants, actively supported by Turkish troops, were able to seize control of several important cities at once, which led to the loss of control of the M5 highway by the Syrian army.
Aviation of the Russian Aerospace Forces / Air Force ATS inflicts massive attacks on positions of terrorist groups in the area of ​​the settlements of Serakib and Sarmin, Idlib governorate, Syria.

The goal is to prevent militants from gaining a foothold in occupied territories. pic.twitter.com/4igosdGmEK

- SwankyStas (@StasSwanky) February 27
Currently, cities such as Serakib, Muzaria and Kirat are under the control of the militants, but due to the consolidation of the Syrian military to the east, a further breakthrough of terrorists is very unlikely.