on Facebook
Twitter
In contact with
Classmates
Syria News January 3, 2020. The attack on the Russian military in Syria, in Syria, a damaged Russian warship
The latest news of the fighting in Syria on January 3, 2020
Attack on Russian military patrol in Syria
In the north of Syria, a new attack on the Russian military patrol was committed. According to data published by social networks, which, incidentally, is confirmed by the corresponding photographs, the Kurds attacked a military police convoy, destroying one of the armored vehicles of the Turkish army, and damaged the Russian armored car.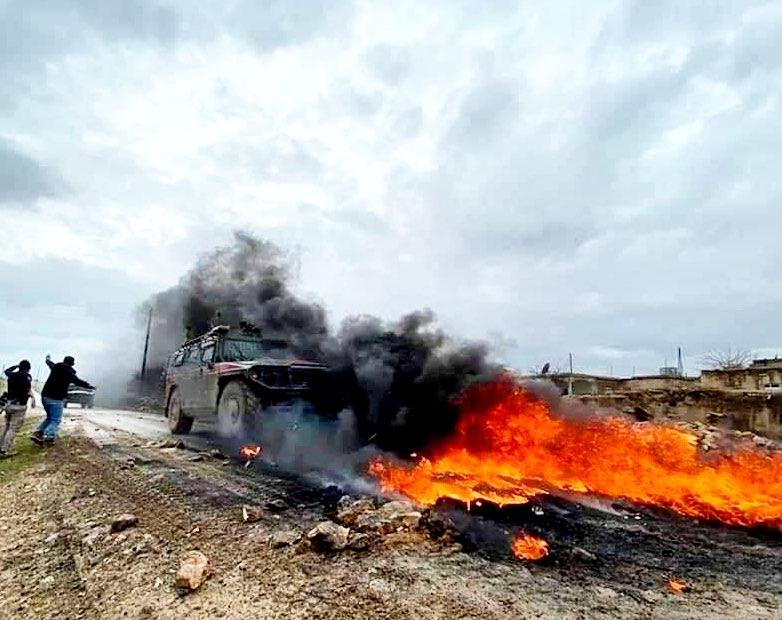 At the moment, it is known that the Turkish military vehicle was seriously damaged and could not complete the patrol mission.
... and #russian armored vehicle too (unconfirmed) https://t.co/XXRjrgoCE3 pic.twitter.com/uIeVi1KGao

- Last Defender (@LastDef) January 2, 2020
It is not known how much the Russian armored car suffered; however, representatives of the Russian Ministry of Defense have not yet commented on the attack on the military patrol.
Russian warship damaged in Syrian Tartus?
In Syria, a Russian warship was damaged. The nature of the damage has not yet been reported, however, a photograph has appeared on the Web demonstrating the fact of towing a military sea vessel.
We are talking about the large landing ship Orsk, which arrived in Syrian Tartus in mid-December 2019, delivering vehicles, weapons and ammunition to the Arab Republic.
What specific damage can be discussed is not yet reported, however, its towing quite likely indicates the impossibility of moving and maneuvering independently.