The American aircraft carrier as part of the strike group will come close to the Russian Navy base.
According to several sources, the American aircraft carrier Harry Truman will record close to the Russian naval base in Syria. According to preliminary estimates, this can happen within the next 2-3 days, while, according to experts, the distance of 450-460 kilometers from the Russian Navy base is the maximum approximation of the carrier strike group to Russian bases in Syria.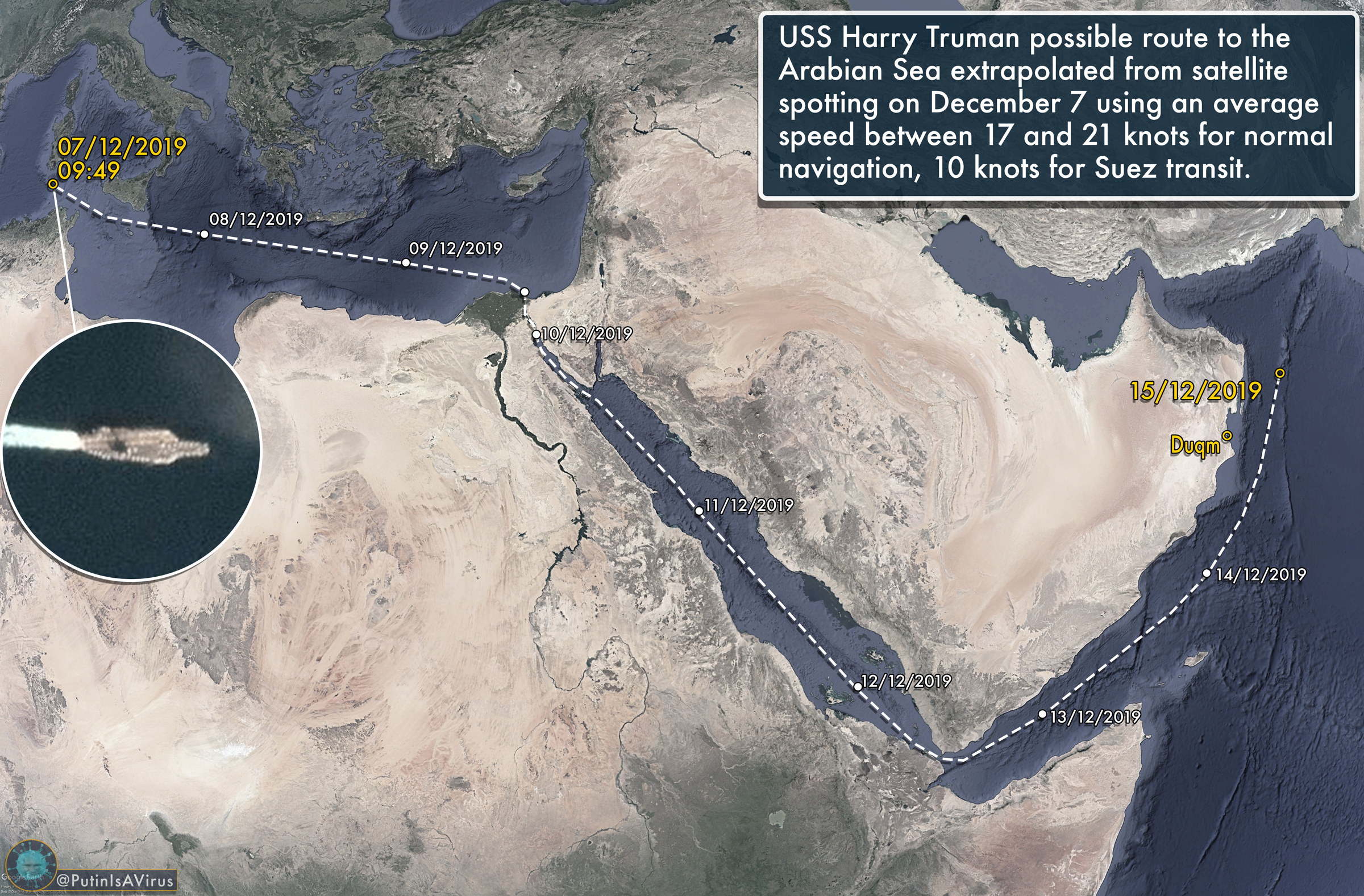 Nevertheless, experts say that there is no escalation at the moment - obviously., The passage of the carrier strike group led by the aircraft carrier "Harry Truman" is connected with the latter's direction to the Arabian Sea, as evidenced by the corresponding satellite images and analytics of a number of resources .
However, experts drew attention to one interesting detail - the day before, that is, about a day after the appearance of an aircraft carrier in the Egyptian region, an American military anti-submarine aircraft was seen near Russian military bases in Syria, which, it is supposed, could well track Russian warships and submarines, fearing that Russia could send its naval assets "to intercept" an aircraft carrier, at least with the aim of practicing actions to conditionally destroy an aircraft carrier strike oops.