An American military aircraft landed past the runway and plowed the ground.
The American military transport aircraft C-130 Hercules, when making a landing at the Easterlap Airbase (South Africa), under unknown circumstances, missed the runway and plowed the ground for several meters. The plane received quite serious injuries, but managed to do without injuries. Nevertheless, the landing of the American aircraft was compared with the capabilities of the Russian IL-76, a video which was published a few days ago by the Ministry of Defense of the Russian Federation, and, according to network users, the "American" could not repeat the feat of the Russian transporter.
On the presented video frames, you can see how the Russian aerospace forces aircraft take off absolutely without hindrance, and subsequently land on the dirt floor, leaving only dust clouds behind. However, photographs of a damaged U.S. military aircraft indicate that US Air Force transport aircraft are not at all ready for such situations, unlike the Russian Il-76.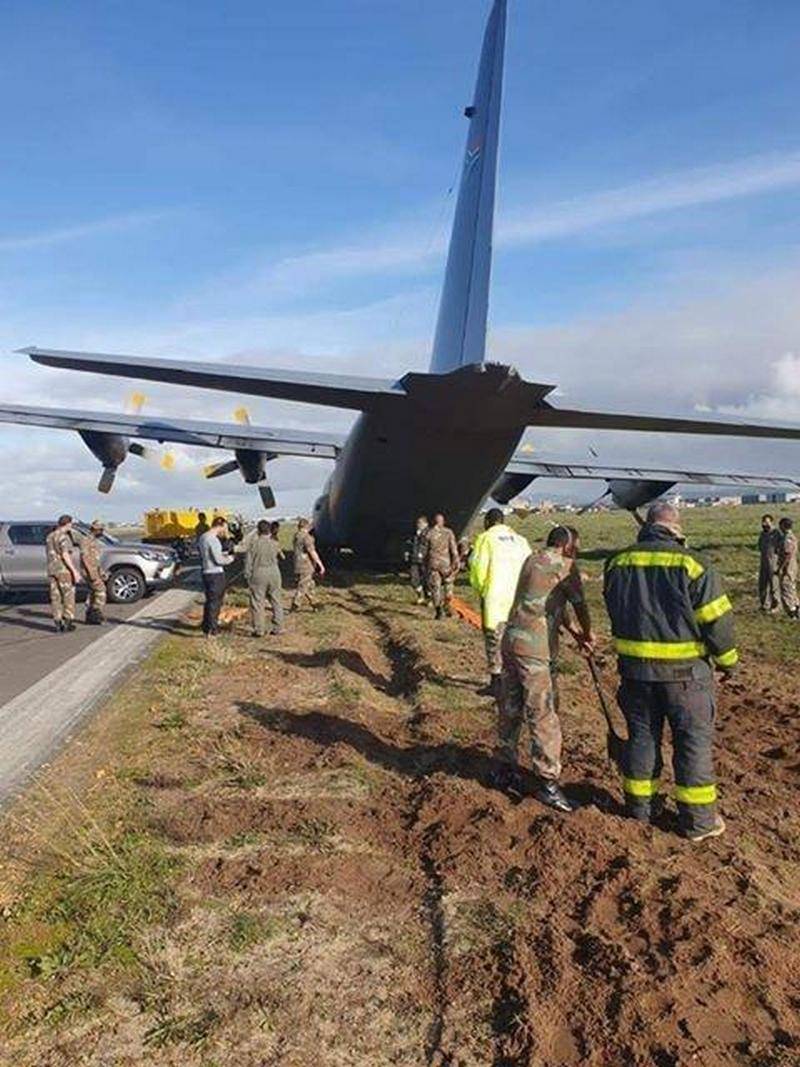 It should be clarified that this is not the first incident with US military transport aircraft of the US Air Force, which indicates that these machines are very poorly suited to work in critical conditions.