Sources report the destruction of Turkish Boeing 747 in Libya.
MiG-21 fighters and unmanned aerial vehicles launched a series of air strikes several hours ago at Misrata International Airport, destroying the cargo Boeing 747, which arrived from Turkey a day ago.
Unconfirmed: #LNA warplanes & drones destroy turkish Boeing 747 in #Misrata airport moment ago

- Last Defender (@LastDef) December 13, 2019
According to sources, the reason for the attacks was precisely the appearance of a Turkish aircraft, which is supposed to have delivered weapons, ammunition and drones to Libya, which the Government of National Unity and the terrorists supported by Turkey proposed to use to suppress the offensive operation of the army of Khalifa Haftar.
The forces of the Government of National Unity have not yet commented on the information that has appeared, however, earlier the Libyan National Army was already seen for striking Misrata in cases where cargo and transport aircraft arrived in this international air harbor, including the destruction of the aircraft belonging to Ukraine. Among other things, attacks were also inflicted on the hangar, where Turkish attack drones are located, one of which was shot down today near Tripoli.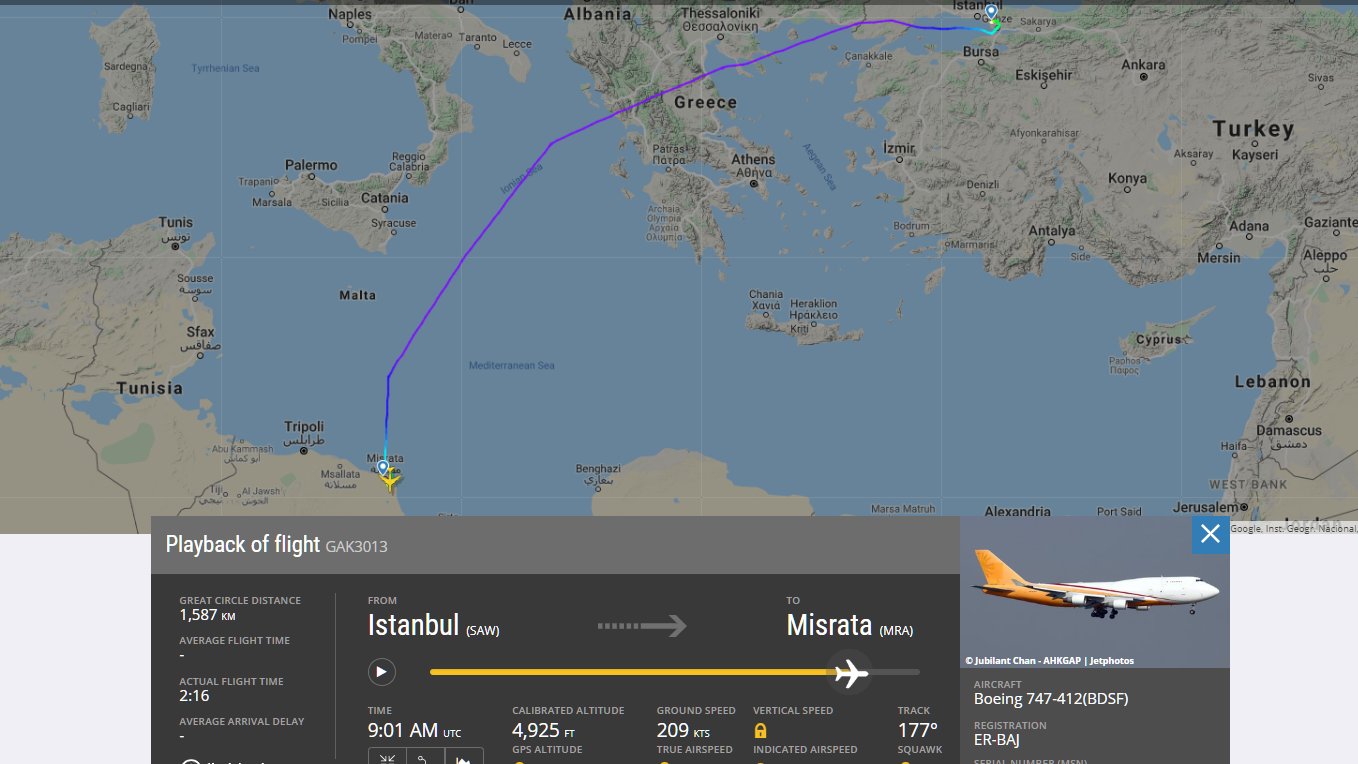 According to information resources specializing in tracking aircraft movements, a Boeing 747 arriving from Turkey did not leave the airport, which confirms the information provided by the Libyan National Army.