Russia showed the USA who is the master in the Mediterranean Sea.
The appearance of the American nuclear carrier "Harry Truman" in the Mediterranean Sea posed a serious problem for the US Navy - the carrier strike group was "intercepted" by the Russian naval naval vessel, which, in fact, "flew" right in front of the nuclear carrier, which is considered to be one of the most formidable warships in the US among the ever created. Directly on the route of the atomic aircraft carrier was the Russian "Rescuer of Demidov."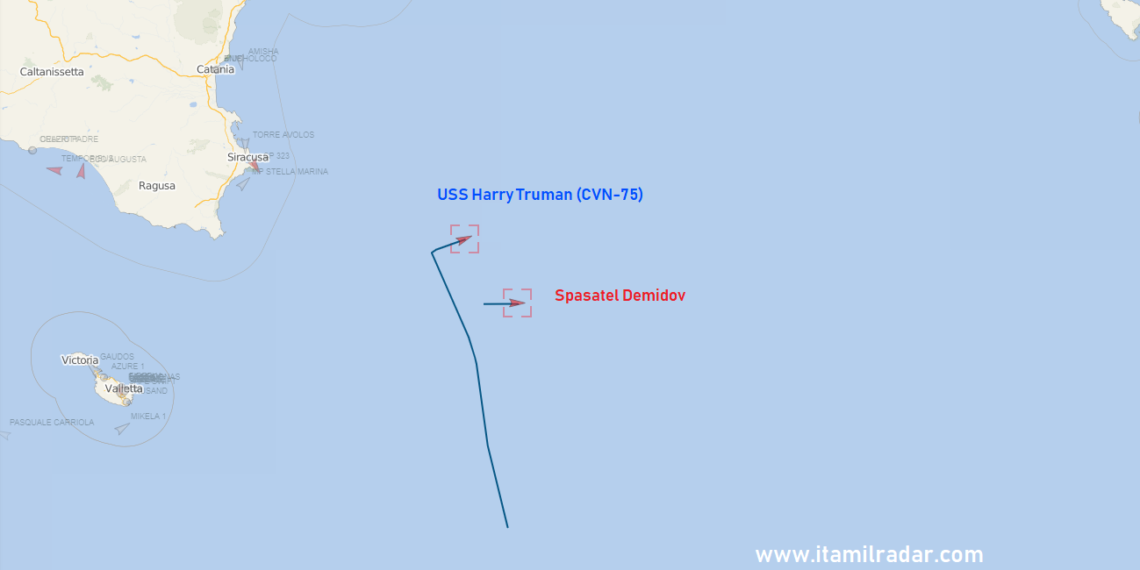 For what purpose the Russian warship ended up in the area where the US Navy carrier strike group, led by the Harry Truman aircraft carrier, is unknown, however, according to the resource "ItaMilRadar", A Russian sea vessel could well not only track US Navy ships, but also wiretap it.
"Is it just a coincidence that a Russian ship followed the American carrier strike group for several days? Does the Russian naval unit have only search and rescue tasks or does it also have the ability to listen to communications from other naval units? ", - reporters of a resource ask a question.
Specialists, in turn, draw attention to the fact that the United States has lost its dominance in the Mediterranean Sea, especially in the eastern part, where there are ships and submarines of the Russian Navy, capable, in the event of a military conflict or the slightest threat, easily deal with a major carrier strike group.