A passenger airliner of a Russian airline was seen in the sky over Damascus, despite the prohibition of any flights.
Contrary to the official ban for Russian air carriers to operate any flights to international destinations, today in the sky over Syria was seen UTair domestic passenger carrier airliner. It was not possible to track the full flight route of the airliner, however, it is known that we are talking about the Boeing 767 airliner, which, after taking off from Damascus, headed towards the central part of the Mediterranean Sea.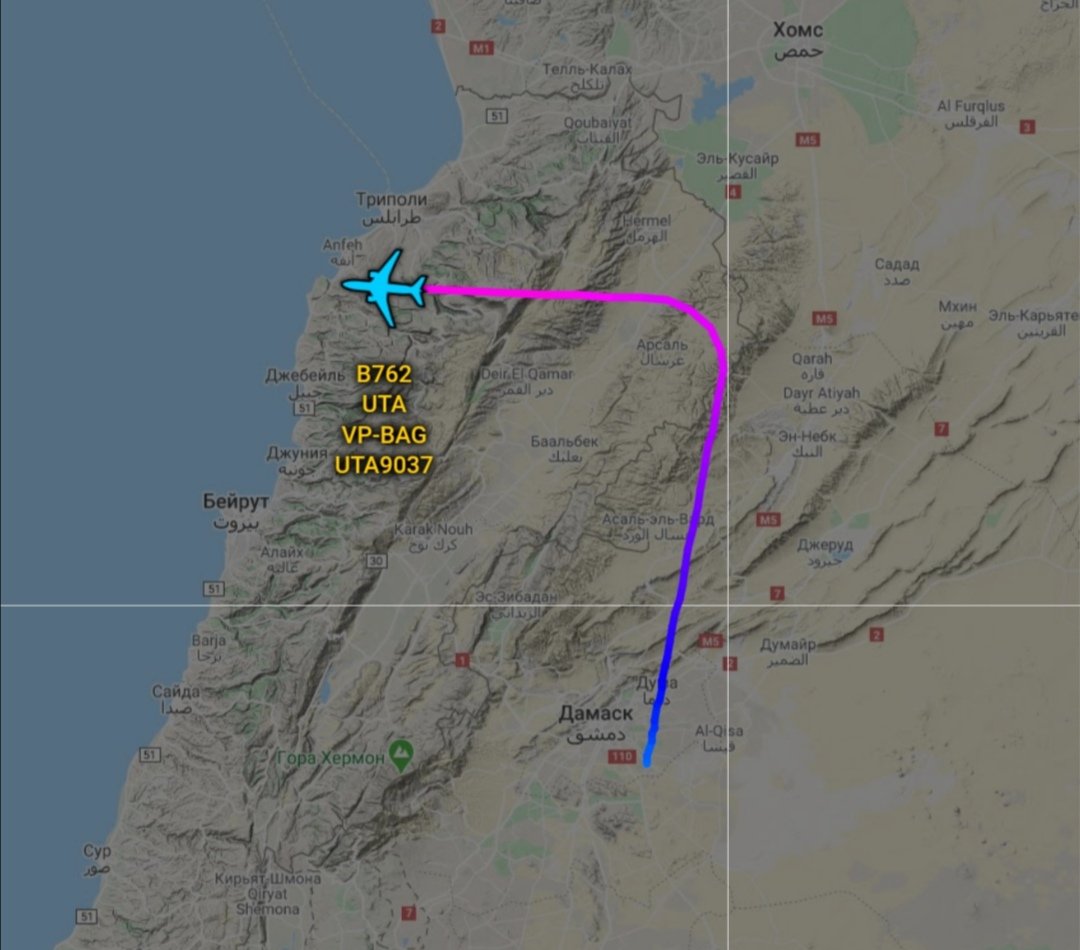 For what reasons, the passenger plane of the Russian airline flew in this direction despite the existing prohibitions - it is not known, however, it was not possible to track the route of the airliner through the existing services that monitor civil aviation.
Experts do not exclude that a passenger plane could transport Russian military, however, a lot of questions arise regarding why the aircraft of the Ministry of Defense of the Russian Federation were not used.
There are no official statements to this effect from the representatives of the domestic air carrier or the Federal Air Transport Agency, however, it should be clarified that there are only 3 passenger airliners of this model in the fleet of the air carrier.