At the end of October, the first production Su-57 fighter can take off.
A source at an aviation plant in Komsomolsk-on-Amur reported that at the end of October 2020, the first domestic production Su-57 fighter (in fact, the second - the first sample crashed at the end of 2019 - ed.) Will rise into the sky before end of October 2020. At the moment, the active assembly of this aircraft is underway, after which the finalization of systems, painting of the aircraft, etc. will begin.
Thus, it takes Russia 10-11 months to create one full-fledged fifth-generation fighter, which means that by the end of this year the Russian Aerospace Forces can receive, at best, one Su-57 fighter instead of the two promised, which is due to the fact that initially in production there were problems associated with the intersection of streams, as previously reported.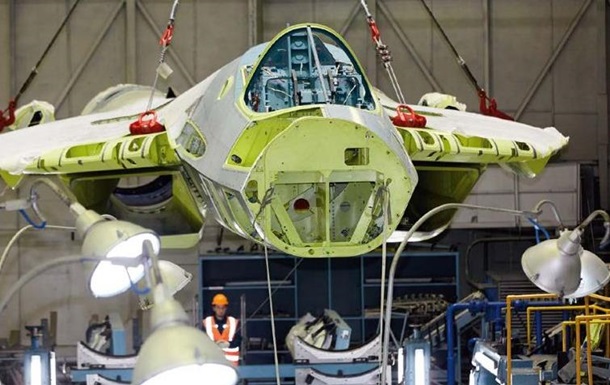 Experts, in turn, pay attention to two photographs in the assembly shop of the Su-57 fighter - one of them was taken in June, and the second in August.
"Despite the fact that we are talking about serial production, the assembly of the Su-57 is proceeding very slowly. Comparing the photos taken in June and August, it can be argued that in two months it was possible to actually connect the parts of a combat aircraft to each other - this is very slow - in order to equip the Russian Aerospace Forces with the latest combat aircraft by 2028, one fighter must be produced every six weeks. but at the moment this period is 8 times longer ", - said the analyst Avia.pro.
It should be clarified that earlier the visit to the plant in Komsomolsk-on-Amur was made by the head of the RF Ministry of Defense Sergei Shoigu.