The US military tried to break through the Russian checkpoint, but ran into the Russian Mi-35.
This afternoon, around 17 p.m. local time, two Russian Mi-35 attack helicopters (according to other sources, one Mi-35 and one Mi-8 - approx. Ed.), Which are said to be Kurdish, were spotted over the Syrian city of Kobani. The media were raised from the Russian Air Force base in Kamyshly to intercept American armored vehicles trying to break into the territory controlled by the Syrian and Russian military.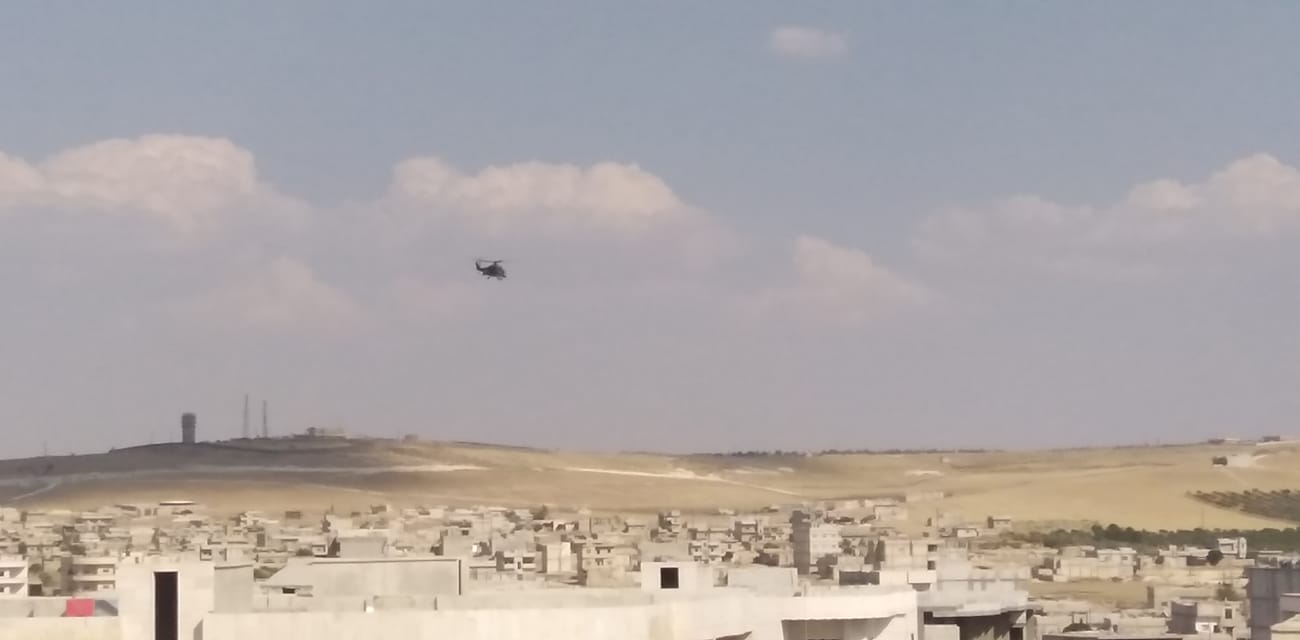 In the photographs presented, you can see the very moment when Russian helicopters are moving at high speed to the area where the American military were seen trying to break through the constructed checkpoint. It is known that subsequently, Russian helicopters were located over the area of ​​the skirmish and were able to prevent the Americans from entering the territory beyond their control, including, according to the source, demonstrating their readiness to open fire by releasing heat traps for this.
There are no official comments on this subject from either the Russian or the American military, however, experts believe that the US forces in Syria tried to repeat the actions of the Russian military police, which successfully broke through the American checkpoints several times, demonstrating their readiness to act like this was originally planned, not obeying the orders of American troops present in the SAR illegally.