The US Air Force has a new loss - a US Air Force fighter crashed.
The F-35 fighter of the US Air Force, while performing an air refueling command, crashed over the southern part of the US state of California. According to sources, the combat aircraft collided with a tanker aircraft, as a result of which it was damaged and its control systems failed. According to some reports, due to falling into an air hole, it was the KC-130 board that was shot down by the tail section of the F-35 fighter.
According to Western media reports, an F-35 fighter crashed and a tanker aircraft made an emergency landing in rough terrain.
"The accident happened during mid-air refueling - a fighter plane crashed in Imperial County, California. The pilot ejected in time and parachuted down to a safe place, where rescue services picked him up. The incident took place around 16:00 pm. KC-130 managed to stay airborne after the collision, but made an emergency landing near Jacqueline Cochran Regional Airport in Terme, California. The KC-130 is often used by the Marine Corps as a tanker for their aircraft. The reasons for the crash are being investigated, the service said. "At about 16.00 pm, it was reported that the F-35B came into contact with the KC-130J during mid-air refueling, which led to the crash of the F-35B. The F-35B pilot successfully ejected and is currently undergoing treatment, "the message says. "The KC-130J is located at a site near the airport. All KC-130J crew members are reported to be safe. The official cause of the crash is currently being investigated. Updates will be provided as information becomes available, "- added the source", - about it сообщает Eurasian Times.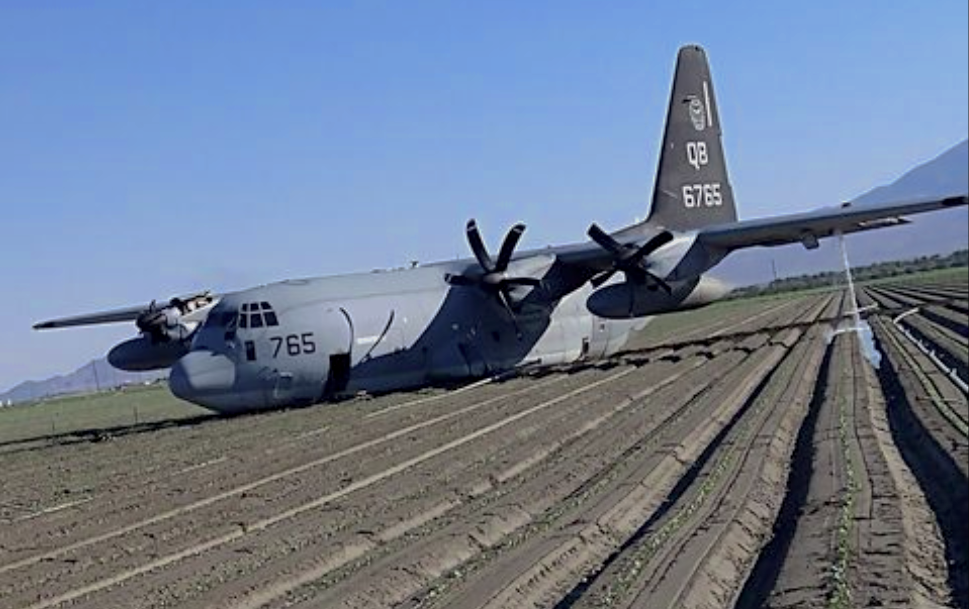 This is the fourth loss of the fifth generation fighter of the United States Air Force since the beginning of this year, which indicates that neither the F-35 nor the F-22 are suitable for real combat operations, and the crews are most likely of low qualifications.