The Swedish Air Force plane was spotted next to the Russian military air base.
Despite the significant remoteness of Scandinavia from the Middle East, two days earlier, a Swedish military reconnaissance aircraft was seen at Russian military bases in Syria, performing a long flight along the Syrian-Lebanese border. According to experts, the reason for the flight over a distance of several thousand kilometers was the interest in Russian air defense systems located on the territory of the Russian military air base "Khmeimim".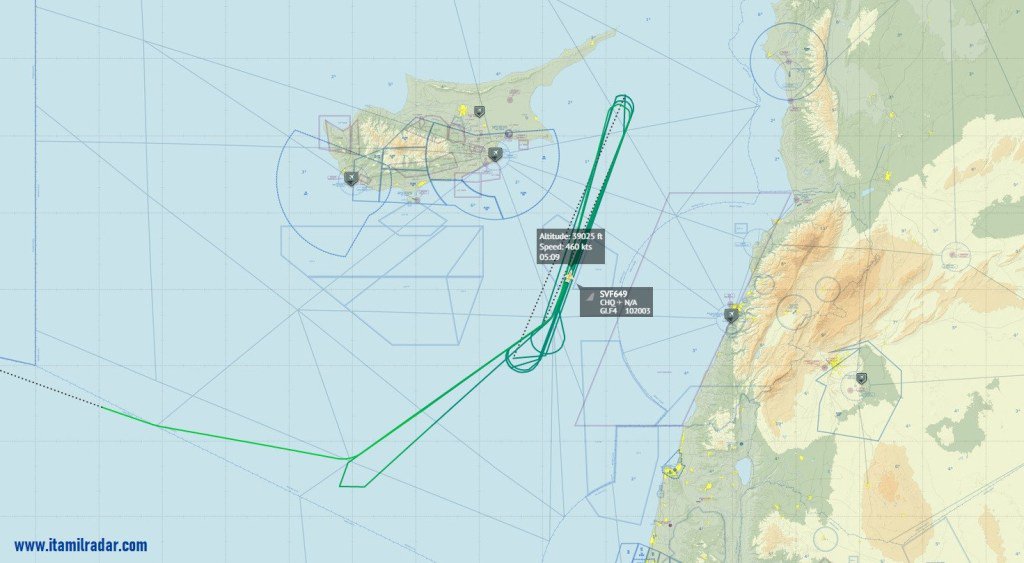 A critical approach of the Swedish military aircraft to Russian bases in Syria was not recorded, however, it is noteworthy that a few days earlier in the same area the American strategic bomber also tried to hide behind the Swedish military reconnaissance aircraft, replacing the broadcast information as an aircraft type , and about affiliation.
Experts believe that military reconnaissance aircraft appearing next to Russian military bases intend to obtain as much information as possible about Russian air defense systems, which creates at least a potential danger.