Terrorists were able to capture the Russian T-90 tank and immediately threw it into the attack.
A few days ago, the terrorists were able to capture the Russian modern T-90 tank, handed over to the Syrian army before. Already this afternoon, this heavy armored vehicle took part in the attack on the positions of the Russian and Syrian military - Turks and pro-Turkish jihadists report serious damage to the positions of the SAA.
"Militants in the Syrian province of Aleppo threw the captured T-90 tank into battle against the government army. Corresponding images appeared in the AFP photo bank, the attention was drawn to them by the Military Informant Telegram channel. The car was also shown on television, Turkish screenshots published by Turkish Twitter users. It is specified that the tank was captured in a village in the west of Aleppo ", - cites the publication "Lenta.ru".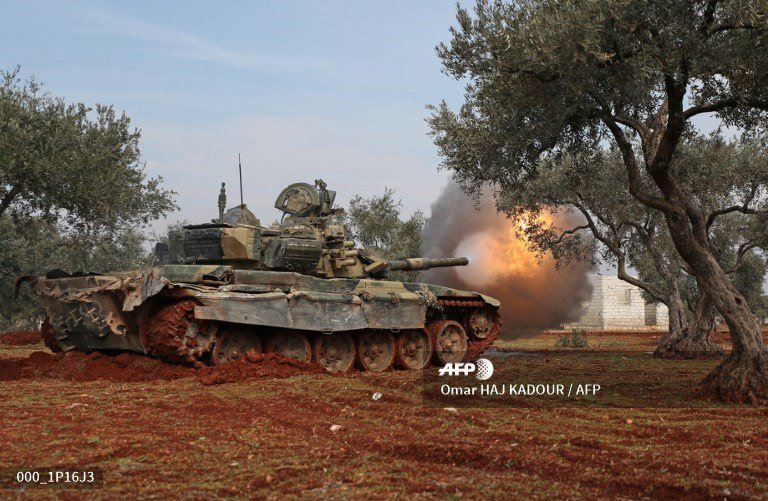 Experts do not exclude that in a similar way terrorists could try to deceive the Russian and Syrian military, assuming that another group of friendly troops is moving towards them.
Judging by the photographs presented, the terrorists were able not only to understand the tank control system, but also "modernized" it for their own purposes, moreover, the tank itself is a very big problem for SAA, as it can withstand the direct hit of anti-tank missiles.