A mysterious military plane flew only 30 kilometers from the Hmeimim air base.
The day before, near the Russian military base "Khmeimim" was recorded flight of an unusual military aircraft. In addition to the fact that the unknown aircraft approached the Russian military airfield at a distance of 30 kilometers, the plane broadcast strange information - being an American aircraft, the aircraft had the ICAO code of Romania, while pretending to be a small light-engine aircraft.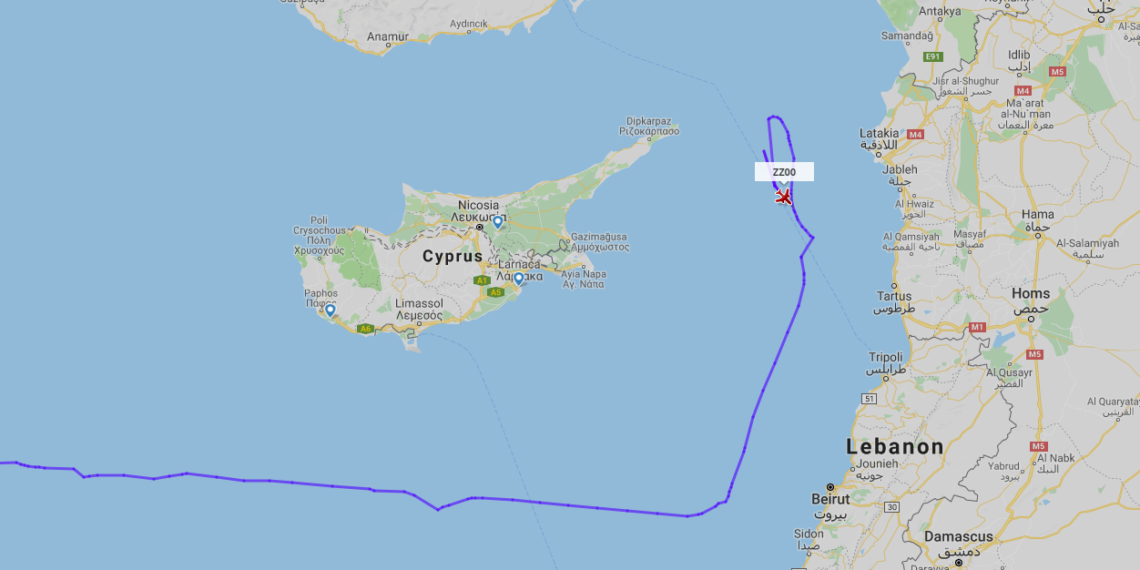 According to a number of sources, we are talking about the American military reconnaissance aircraft Boeing RC-135U, which was previously seen in the substitution of identification data. Nevertheless, it has not yet been possible to somehow confirm this information, especially since the purpose of the flight of this aircraft at Russian military bases on the territory of the Syrian Arab Republic is still unknown.
Given the lack of information that Russian airborne fighter jets fired from the Khmeimim airbase to identify an unknown aircraft, the latter obviously did not pose any threat or interest.