Terrorists reported the destruction of the Syrian headquarters with Russian officers.
The militants of the National Liberation Front (terrorist group banned in Russia - approx. Ed.) Destroyed the headquarters of the Syrian government forces and announced the death of four Russian officers. Information on this subject is only partially confirmed, however, no official comments have yet been received by representatives of the RF Ministry of Defense.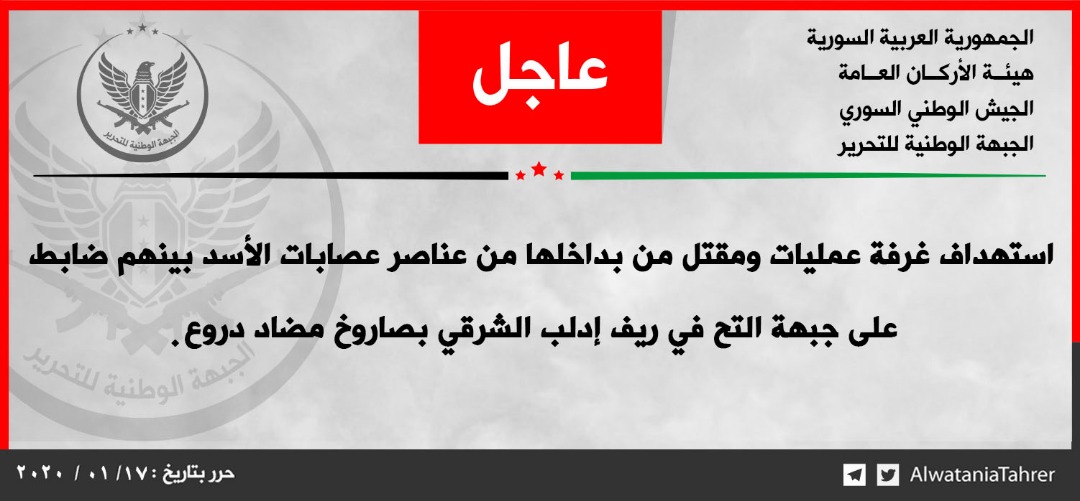 In the video frames presented by the terrorists, one can see how a missile fired from the ATGM really does significant damage to the building, which is positioned as the headquarters of the Syrian government forces, but this information cannot fully confirm the information provided by the militants.
Given the fact that the militants were often convicted of distorting data about their attacks, the information may well be inaccurate, however, in addition to the source of the terrorists, the data on this subject are also confirmed by other sources.
It should be clarified that a statement by representatives of the Russian defense department could clarify the current situation, however, for unknown reasons, representatives of the Russian Ministry of Defense have not yet responded to the appearance of such information.