A direct hit by an RPG in a Mi-8 helicopter got into the video.
A few hours ago it became known that the Mi-8 helicopter was destroyed by a direct hit from an RPG shot. As a result of a direct hit in the helicopter's engine, the rotorcraft received very serious injuries, while, according to sources, two crew members - both citizens of Ukraine, were seriously injured.
Mi-8 Helicopter Hit By A Rocket In Helmand #Afghanistan pic.twitter.com/zPJmlc1WgK

- Last Defender (@LastDef) January 25, 2020
At the moment, there is very conflicting data on how the helicopter was destroyed, because if it was initially reported that the shell hit the helicopter when the latter was on the ground, then later there was evidence that the rotorcraft was hit when approaching landing.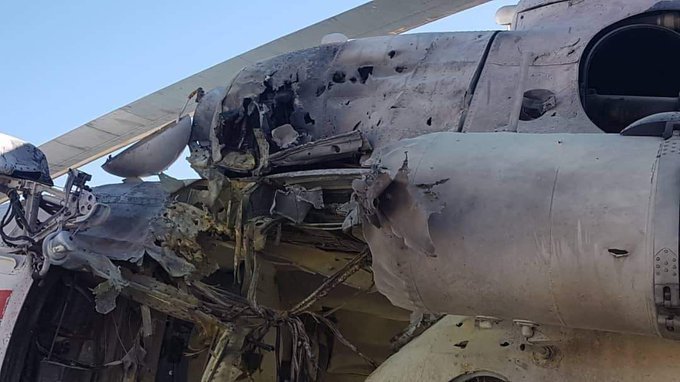 "Unknowns fired at a helicopter from an RPG in Helmand province when it was on the ground. The crew commander and mechanical engineer, who turned out to be citizens of Ukraine, were slightly injured. The co-pilot, a citizen of Moldova, was not injured. They transferred to another helicopter with the Moldavian crew, who delivered them to the hospital. According to earlier information from Chisinau, the helicopter was not shot down on the ground, but was shot down by a rocket in the air. It was also reported that the aircraft was carrying the Afghan military. ", - informs the Lenta edition.
At the moment, the Ukrainian side did not comment on the injuries of two of its citizens, however, information about the deaths of two people was denied by the Civil Aviation Authority of Moldova.