The special plane delivered from Belarus to Russia the failed militants of the Wagner PMC.
This afternoon, the Il-76MD military transport aircraft of the Belarusian Air Force arrived from Minsk to the Diaghilevo airbase, which, as it became known, delivered from Minsk 32 citizens of the Russian Federation, previously accused by Minsk of extremism with 100% evidence of this. As it turned out, the Belarusian authorities did not have a single fact that they were talking about militants, however, at the moment, official Minsk has not made an official apology in this regard.
It is known that all 33 detained citizens were released, however, only 32 decided to return to Russia - one more had Belarusian citizenship and decided to stay in the country.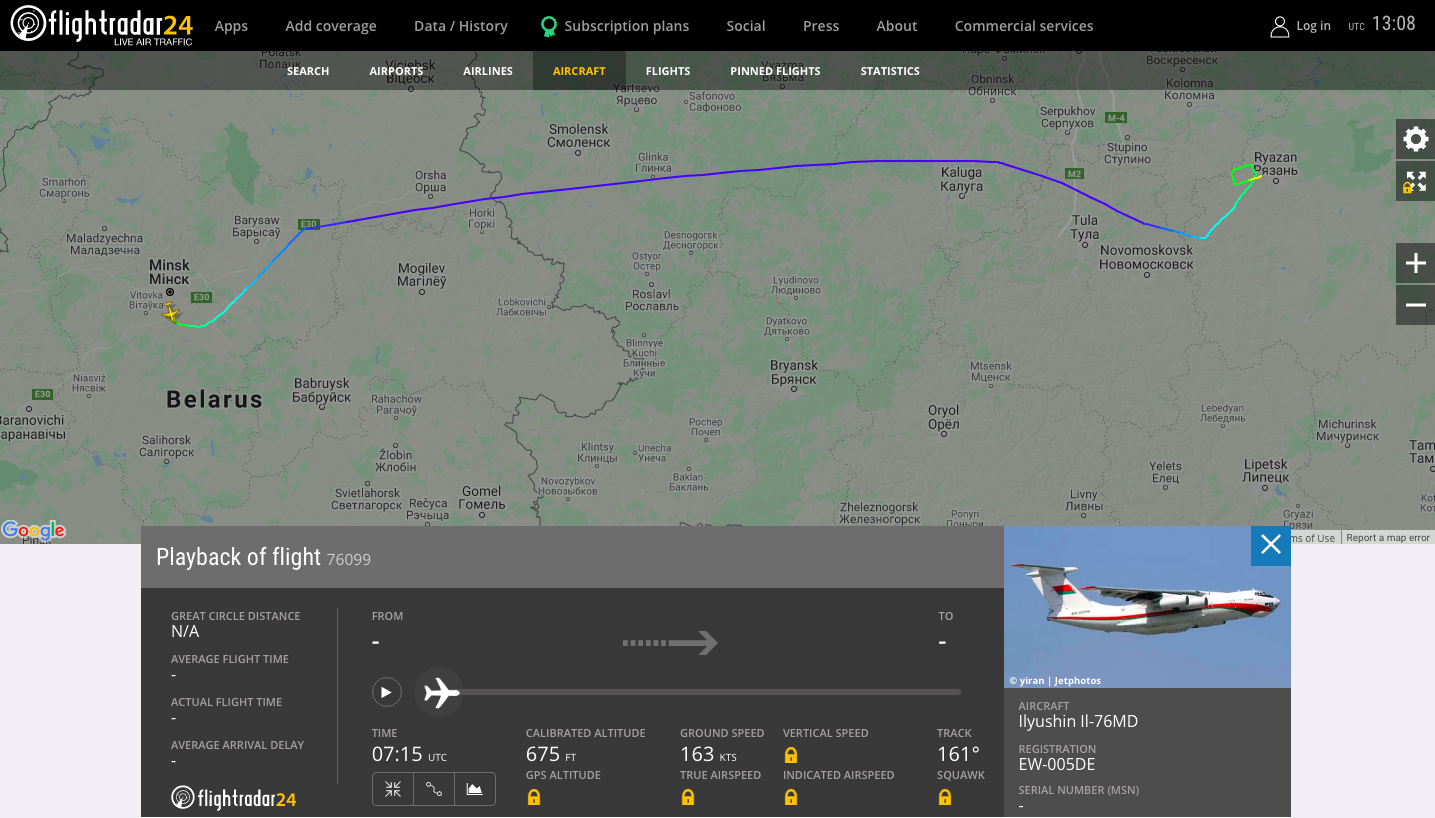 "The Belarusian side has not put forward any conditions. The transfer of Russian citizens to Moscow was carried out as part of a gesture of goodwill in accordance with bilateral documents on friendship and good-neighborliness ", - this is reported by a source of "Interfax".
The Belarusian side prefers not to comment on this out of the ordinary case, however, obviously, Russia will insist on a public apology from Minsk.
"Belarus has publicly accused Russia of attempting to intervene and overthrow the government, accused Moscow of supporting the Wagner PMC, declared 100% of the evidence available, but obviously something went wrong, and the" militants "were not involved. This is a blow to Russia's reputation, and Minsk will have to apologize, otherwise normalization of relations between the two countries is out of the question. ", - the expert marks.
Previously, it was assumed that the Russians detained in Belarus flew out on two special flights of the Russian Aerospace Forces, which arrived two days earlier in Belarus on an unexpected visit.