Russian aviation declared a "war for real" to Syrian terrorists.
The militants' refusal to adhere to the Idlib peace agreement forced the Russian air forces to use their own, well-proven response mechanism - in less than a day, more than a hundred air strikes were carried out on terrorist positions, while the Syrian government forces deployed heavy artillery, resulting in in just one day, the loss of terrorists amounted to about 250 people, and this without taking into account the loss of a large number of fortifications and equipment.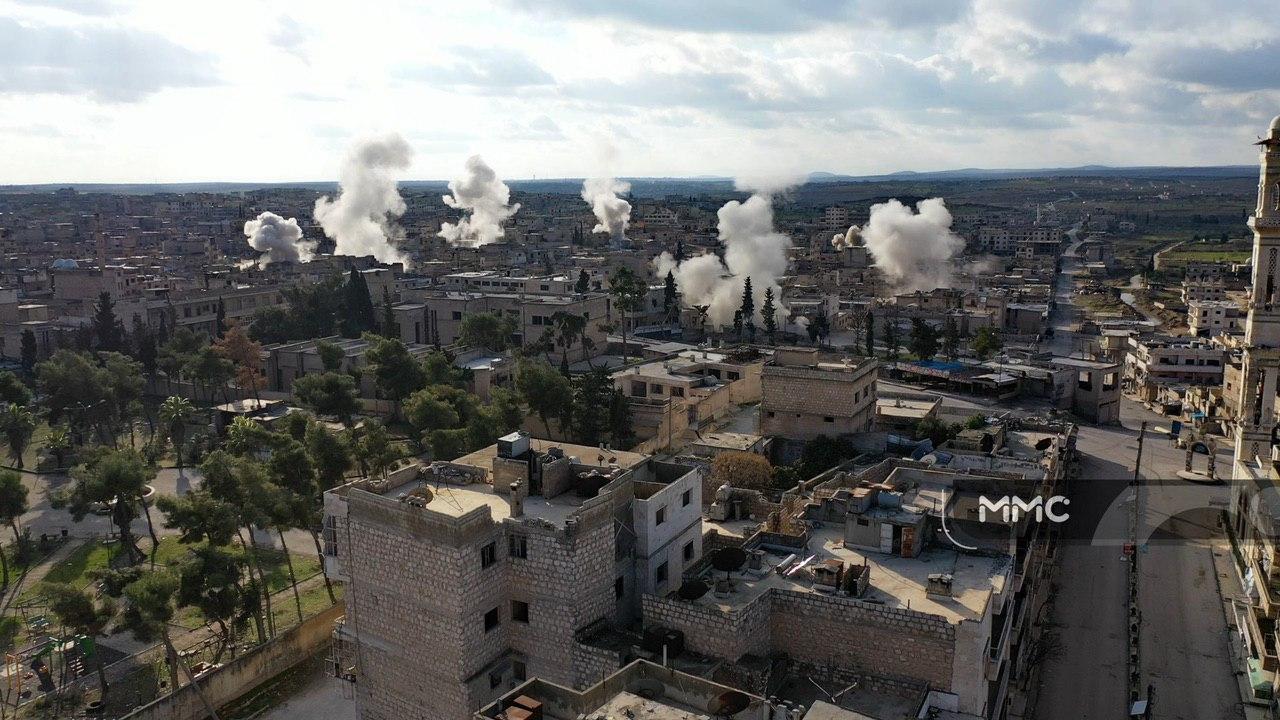 On the presented video frames you can see how the Russian aviation is actively delivering massive strikes at the positions of the militants, while it is a question of targeted missile and bomb attacks, and not a chaotic bombardment.
#Russian AF targeting jihadist positions in #Maaratalnuman #Idlib pic.twitter.com/ytRlBVbPyc

- Last Defender (@LastDef) January 15, 2020
It is reported that the militants even attempted to launch a counterattack in the southeast of Idlib province, however, as a result of large-scale attacks by Russian military aircraft and the SAA, the latter suffered very serious losses, without even having time to retreat.
#SyAF targeted HTS area in #Kafrouma (#Idlib) pic.twitter.com/nxZ4LlFnjZ

- Last Defender (@LastDef) January 15, 2020
Given the refusal of the terrorists to adhere to the Idlib agreement, experts believe that within the next 72 hours, the Syrian army may begin to storm the territory located east of the M5 highway, while the most likely target of the attack would be the city of Maarat al-Nuuman, located only 4 kilometers from the front line.