Facebook
Twitter
In contact with
Classmates
Kostanay Airport (Kostanay Airport).
Narimanovka (Kostanai) - Kostanay airport (Kazakhstan). It belongs to the category of co-based airfields from 1980 to 2000. A separate transport aviation regiment was stationed here (military aircraft An-12). At the present location, the airport was erected at the end of the 70s. Previously, it was located on the 3 km north of the railway station on the site of the airfield "Kostanay-Central" (currently used as a sports airfield).
The airport of Kostanay belongs to the category of air terminals of the 2nd class, it is capable of receiving air vehicles, the mass of which does not exceed 140 tons. The list of accepted aircraft: aircraft An (-12, -24, 26, -28, -30, -32, -72), Il (-76, -114), Tu (-134, -154, -204, - 214), Yak (-40, -42), Airbus (A319, A320, A321), ATR (42, 72), Boeing (737, 757, 767), other types of aircraft of 3-4 class and helicopters of any type.
Operated by Kazakh airlines. Regular flights to Almaty-Kostanay are carried out by Air Astana. Flights from Almaty to Kostanay are carried out with a transfer in Astana. Thus the flight takes passengers 4 hours. Such a scheme of flight is practiced so that people departing from the former capital of Kazakhstan could have time to visit Astana for work or personal purposes. Also, some flights Air Astana carries out with two transplants - in Astana and Atyrau. The same air carrier opened direct flights from Astana to Kostanay. By the time such a flight lasts 2 h. 20 minutes, this option is the only possible route on the route Astana-Kostanay. A faster and more convenient flight between these Kazakh cities can not be realized.
Currently Kustanai airport services are three airlines of Kazakhstan - Irtysh-Air, SCAT and Air Astana. It is also an object exploiting German carrier Hamburg International Luftverk, the Belarusian "Belavia" and Russian "Transaero".
Kostanay Airport (Narimanovka) can now fly to Hannover, Munich, Minsk, Kiev, Ekaterinburg, Moscow and some cities of Kazakhstan: Aktau, Shymkent, Almaty and Astana.
There are three runways at the airfield. One of them has a hard asphalt concrete surface, 48 m wide and 2500 m long, the other two - with an unpaved surface of 2750x100 m and 1600x100 m, respectively.
Basic data of Kostanay airport:
Airport country: Kazakhstan.

GMT time zone (summer / winter): + 6 / + 6.

Airport coordinates: longitude 63.55, latitude 53.21.

Number of airport terminals: 1.
Kostanay Airport (Kostanay Airport). Official site: no.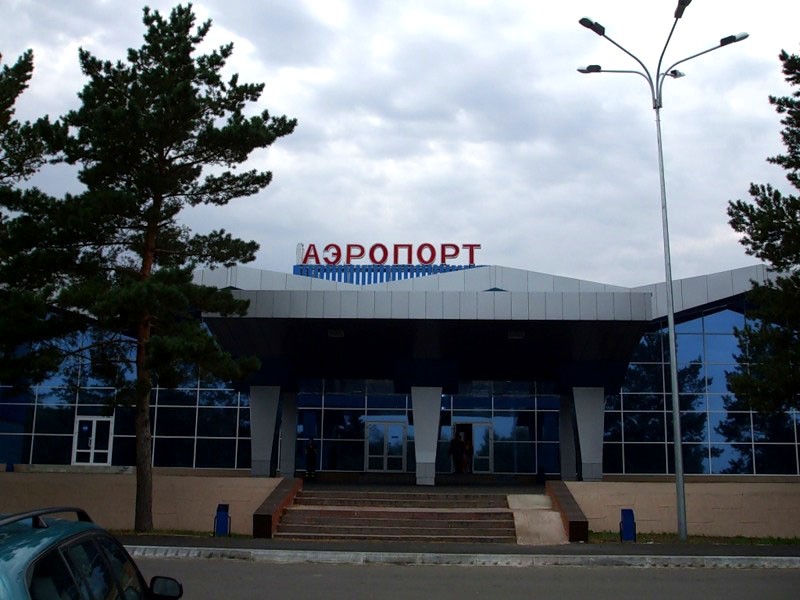 Airport Codes:
IATA airport code: KSN.

ICAO airport code: UAUU.

Internal airport code: KTN.
Contact details:
E. mail Airport:

[email protected]

.

City airport management telephone: +77142280223.

The mailing address of the airport: airport, Kostanay, Kazakhstan, 110007.

City airport information phone: +77142280800.

Airport Fax: +77142280508.

The base airlines of the airport are airlines: Air Zhaynar (AviaJaynar).