Russian Su-34 fighter-bomber bombed by terrorists in Idlib.
Despite the fact that Russian military aviation has recently been deployed in northern Syria, to ensure the safety of Russian and Syrian troops located here, the Russian air forces do not allow militants to relax in Idlib. Witnesses of the strike of the Russian Su-34 filmed a moment that occurred in the area of ​​the settlement Taftanase
"The Russian Su-34 bomber hit a power plant located between the cities of Taftanaz and Binnish, the author of the video claims. The blow of a Russian plane destroyed not only the building of the power plant itself, but also a nearby solar field, which is confirmed by satellite images "- reports the publication "Military Review".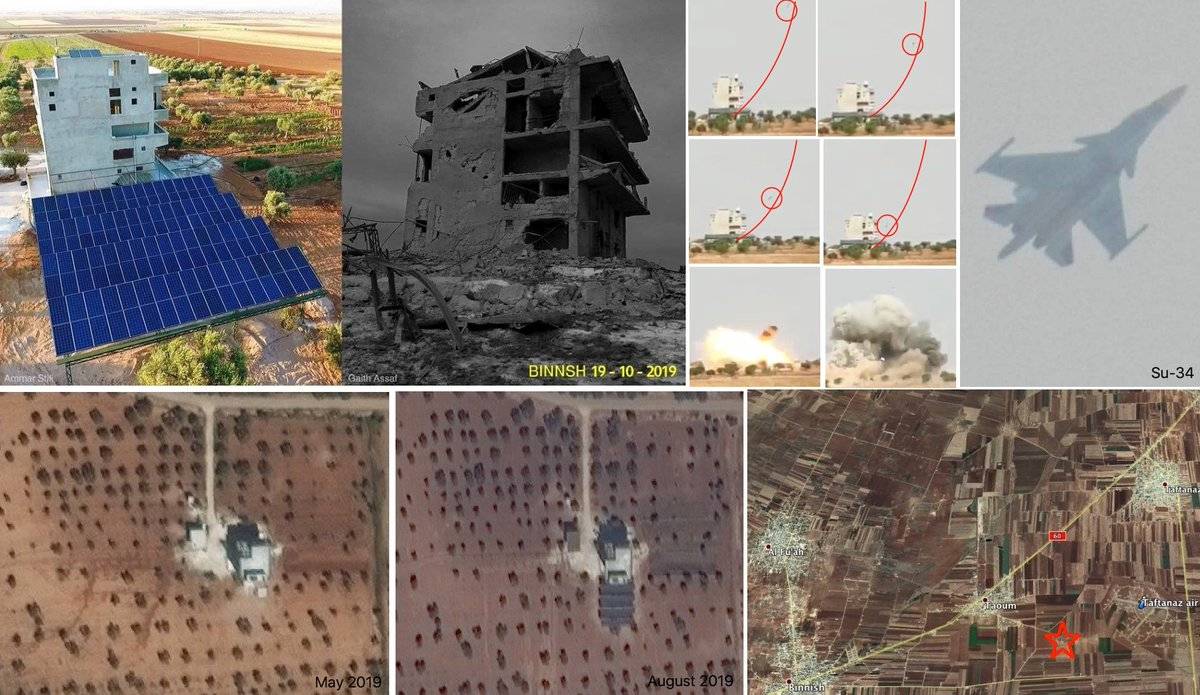 Among other things, it should be noted that the Russian Su-34 fighter bombers have not been seen recently for striking at terrorists - this task mainly fell on the Su-24 front-line bombers.
It should be clarified that there is currently no objective information about the victims among the terrorists - according to some sources, the militants lost three, and seven according to others.